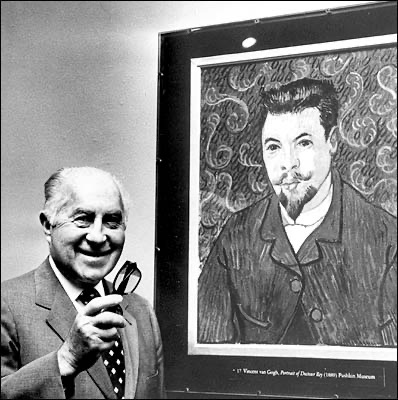 Roland Balay, an international art dealer and former president of Knoedler & Company, the New York gallery established in 1846 by his grandfather Michael Knoedler.

As written in his NY Times Obituary, Roland Balay was born in Paris, a son of Charles Balay, a French miniaturist painter, and Amélie Knoedler, Michael's daughter. Michael Knoedler, a native of Bavaria, had worked for a Parisian art dealer before immigrating to New York to open a branch on lower Broadway. Mr. Balay, the last of the Knoedler family to manage the gallery, first spent a year at its London branch and two or three in its Paris one. Michael Knoedler, who died in 1878, had been a champion of home-grown American talent and promoted it to his clientele both in New York and Europe.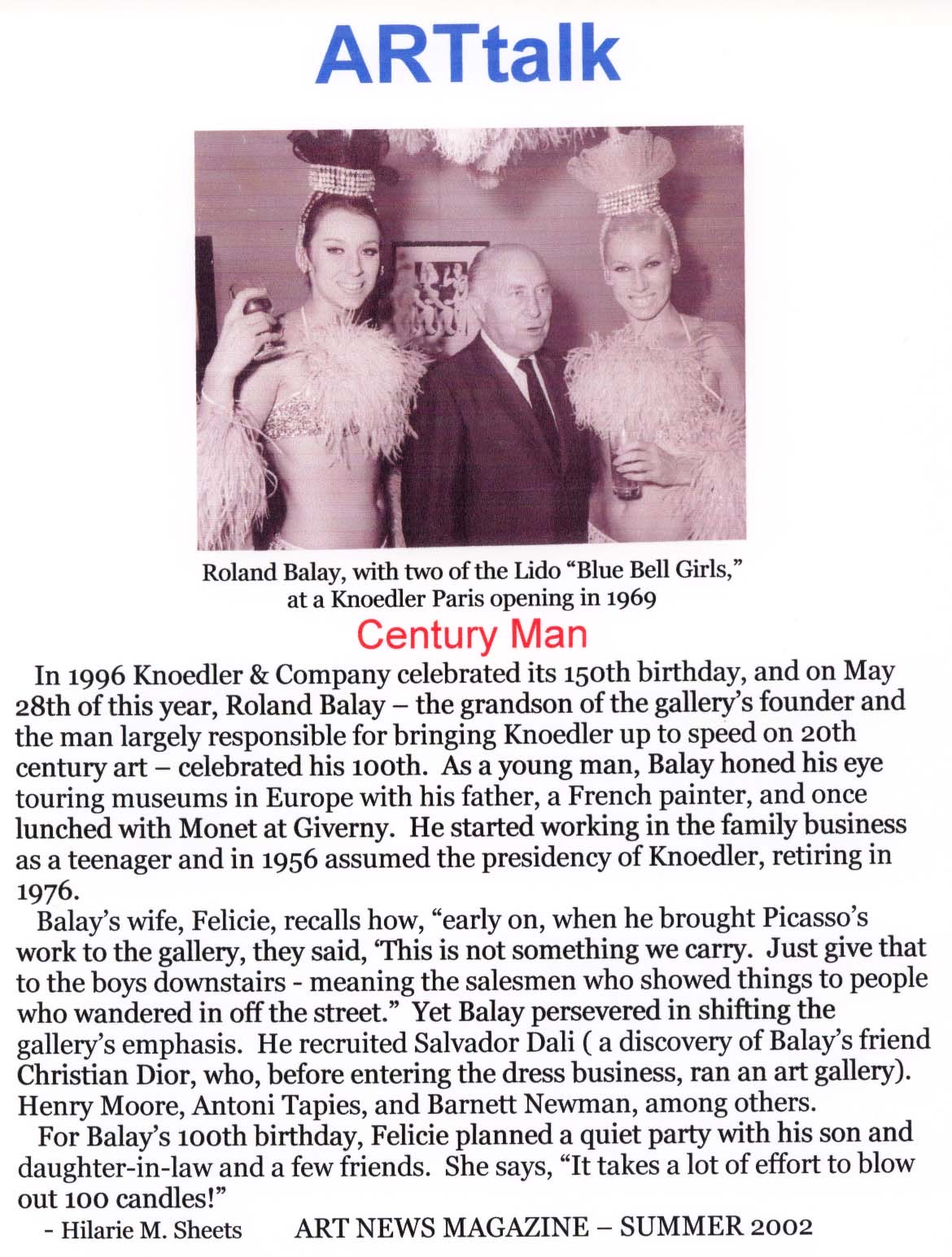 After his European apprenticeship, Mr. Balay joined the New York gallery in 1922 to work under his uncle Roland Knoedler, Michael's oldest son, who was then known as the dean of the New York art world. By 1930 Mr. Balay had become personally involved in the transaction in which the Soviet government sold 21 old masters from the State Hermitage Museum in St. Petersburg, Russia, to Andrew W. Mellon. A $6.5 million purchase, it was the cornerstone on which Mellon built the National Gallery of Art in Washington. While retaining a stake in the family company, Mr. Balay left Knoedler shortly after that to set up a partnership with Louis Carré in Paris to pursue his interest in modernists like Picasso, Braque and Klee. He served in the French Army in World War II and was briefly associated with Georges Keller at the Carstairs Gallery in New York, a Knoedler offshoot.

Mr. Balay rejoined Knoedler in the mid-1950's, and after the death of his older cousin Charles Henschel, became president in 1956. He was a catalyst in the gallery's shift to modern and contemporary art, thanks partly to his personal relationships with Picasso, Braque and Léger. He fostered Knoedler's representation of Barnett Newman and Willem de Kooning and brought Henry Moore into its stable. In 1976 he was named president emeritus, five years after Knoedler was acquired by Armand Hammer, the financier and collector. His first marriage, to Marie-Thérèse Maxence, ended in divorce. Mr. Balay is survived by his wife of 30 years, Felicie Trayman Balay; a son and daughter from his earlier marriage, John Balay of Leek, Staffordshire, England, and Marianne Blondin-Walter of La Bernerie-en-Retz, France; four grandchildren; and eight great-grandchildren.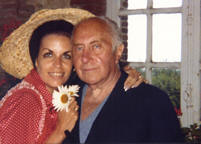 Roland Balay Oral history given to the Smithsonian.
Roland Balay Christie's interview for French Television.
Roland Balay Memorial Service at Knoedler Gallery including John Richardson, Rosamond Bernier, Warren Adelson, Jack Tanzer, Effie Fribourg, Jean Balay.